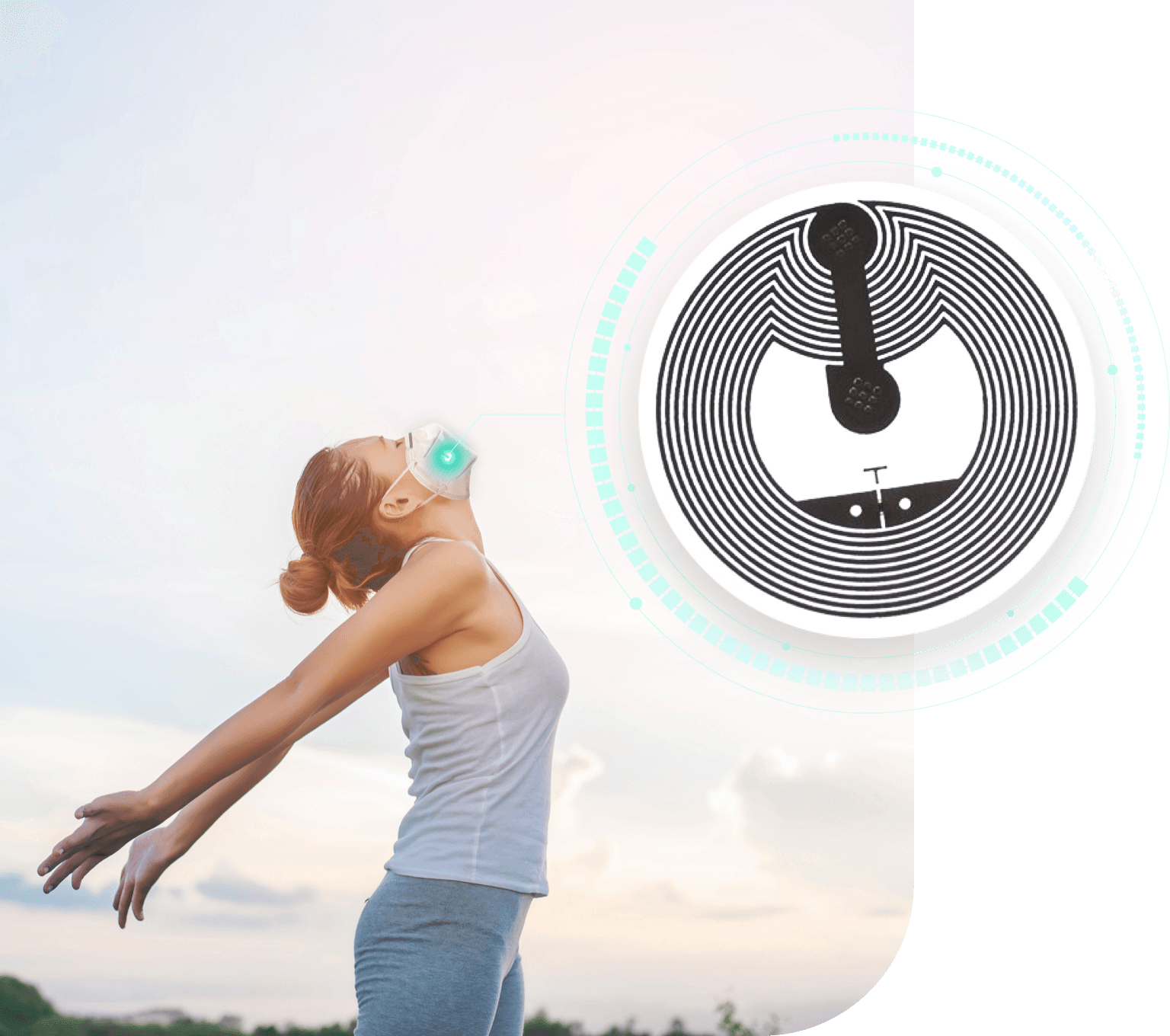 HaLe is an ultra-thin and flexible sensor specifically designed to track users' respiration and mask filter usage.
Facial masks worn to protect against particulates, air pollution, bacteria, viruses, volatile organic compounds commonly found in the home, gases, and many other environmental toxins, become ineffective and dangerous to continue using after the recommended usage time.
The effectiveness of the filter decreases over time based on external environmental factors and personal usage, specifically how many breaths a user has taken while wearing a mask.
A High-tech, Low-cost Solution for Tracking User Respiration in Protective Face Masks
How to Use HaLe
01
Users wear the protective mask normally; HaLe sensor does NOT have batteries and is seamlessly embedded into the mask filter.
Using RFID/NFC technology, the respiration data collected from the sensor can be paired to the user's personal, or company issued, mobile device.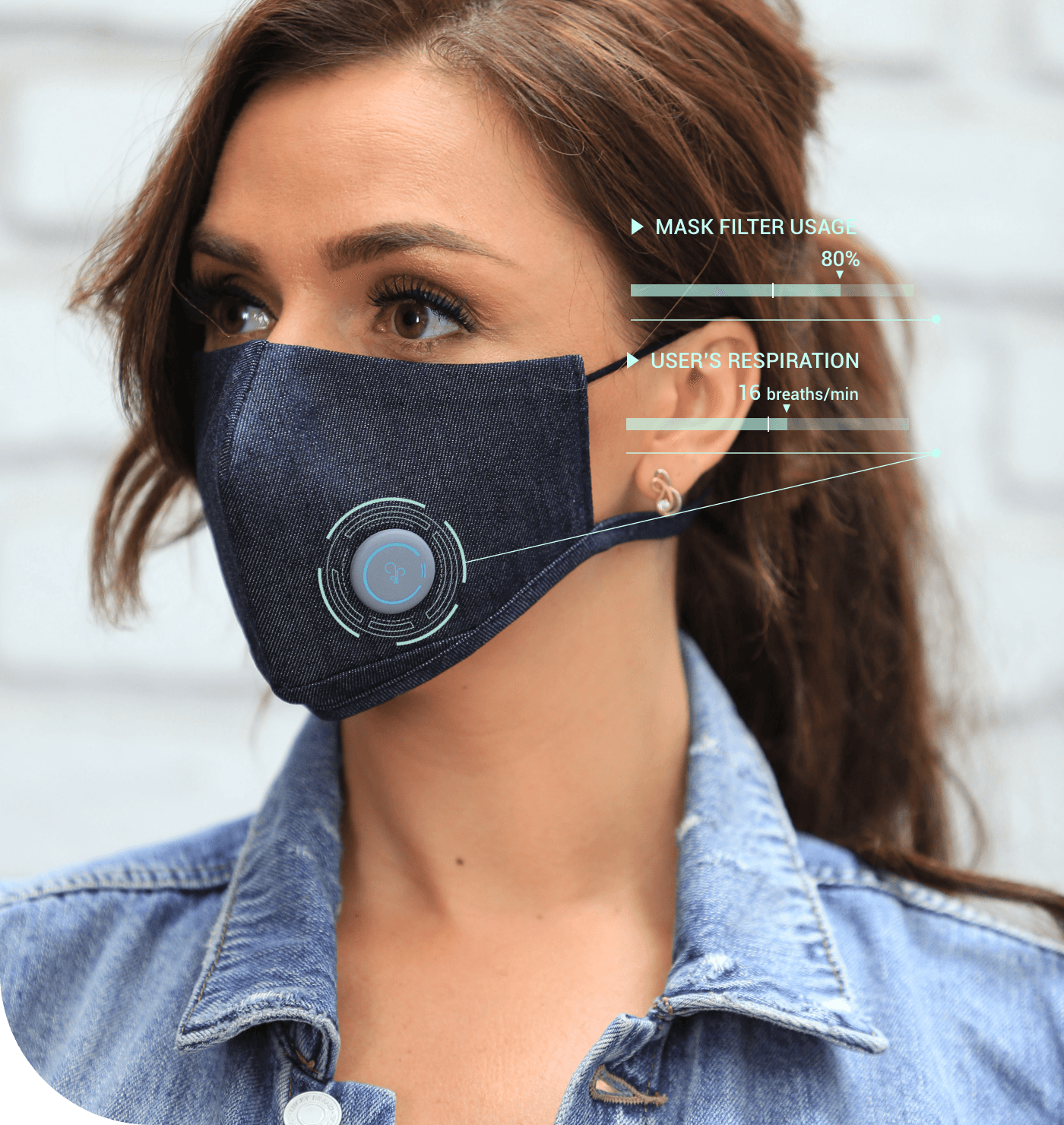 02
Visualized data will inform the user of their filter usage, alert them if the mask needs to be changed, as well as predict when the mask will no longer be safe to use.
In-app notifications can be pre-set or automatically engaged to remind users to check their mask usage metrics.